In-House Legal Operations Management
Because In-House Legal Service is Customer Service
Chances are your corporate colleagues rarely remember the excellence of your legal counsel, but instead harbor resentment over the setbacks and stutter-step path of your legal service process. And while painfully true, this affects your entire team's standing within the company at large. mot-r helps change that for the better.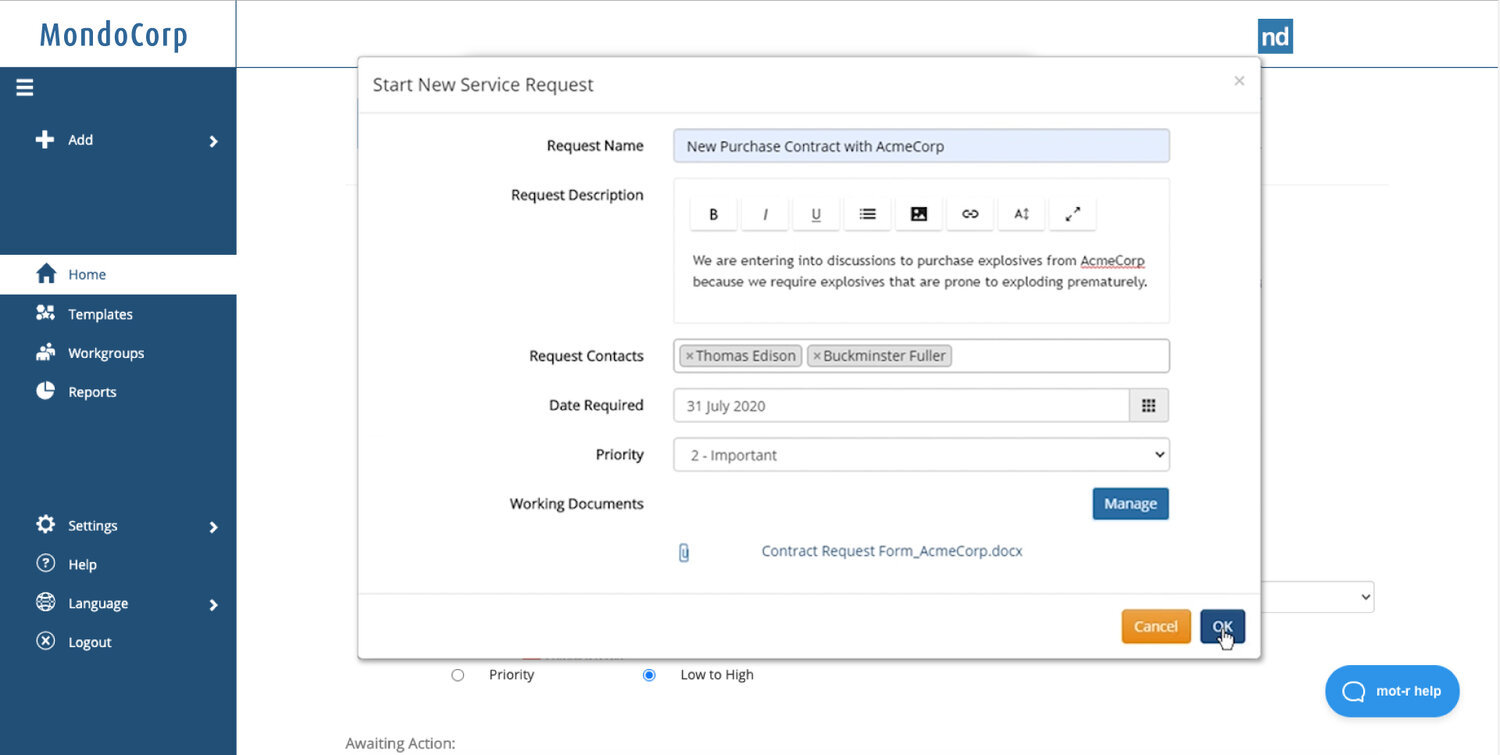 Better Service Requests
mot-r provides your corporate colleagues with a self-serve request portal where they can submit the details of their ask, and expect a timely response from an appropriate legal team member —all this without requiring a multiple-email exchange and cutting down on unnecessary chasing down of required documents and information.
Better Collaboration and Transparency
mot-r smooths the interactions of legal team members (both internal and external), while providing transparency to in-house clients on what is complete, who's working on it, and what remains outstanding.

Better Approvals - All Electronically
With all the benefits of DocuSign electronic signatures, plus the visibility mot-r provides, your clients will be in the loop on what's out for signatures, and what's all approved.