Legal Service Requests (Intake)
Better Service. Less Waste.
With all the benefits of DocuSign electronic signatures, plus the visibility mot-r provides, your clients will be in the loop on what's out for signatures, and what's all approved.

Better Requests—from Intake to Sign-Off
mot-r helps you thrive in the face of relentless service demands. It's a cloud-based, self-serve request portal that vastly improves the way you receive, prioritize, and manage service requests. It encourages your clients to provide the comprehensive, complete and accurate information upfront—before kickoff—dramatically reducing unwanted tail chasing.
Right People, Right Actions, Right Results.
Following an improved process kickoff, mot-r then increases your executional efficiency and effectiveness by employing standardized workflows, and assigning the right team members at the right time. No more wasting the valuable time of skilled professionals on administrivia.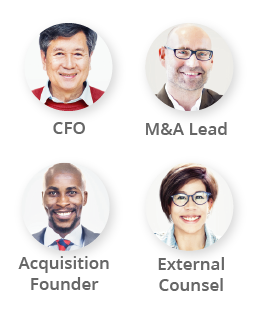 Transparency and Collaboration—Legal, Corporate, & External
mot-r lets everyone involved follow the progress of a request—including in-house legal team, corporate collaborators and external parties. Granular permissions let you decide what those involve can see and do.
Let us show you how mot-r can help improve your Legal Service Requests. Schedule a chat with us by clicking the button below.